Relax-Men your Bompas massage parlor or massage in Perpignan.
By appointment at +33 6 80 04 12 69 (WhatsApp)
New: Your masseur will meet you every Thursday afternoon at Sauna Le Destressium in Perpignan. More info here
Welcome to the Relax-Men website, the best massage parlor for men in your region. Located in Bompas , next to Perpignan I offer you a variety of services to help you relax and unwind. My massages are personalized to meet your specific needs and help you achieve a state of well-being. I am ready to provide you with a relaxing massage or holistic massage to help you feel better. I also offer massages such as Californian, lomi-lomi (Hawaiian), duo massage or sports massage. I also specialize in more advanced techniques such as tantric or tantra futon massage and Nuru (body body) massage. So don't hesitate to contact Relax-Men to book your next massage. I am here to help you achieve the state of well-being and relaxation you need.
Your Relax-Men massage parlor is open all year round with its air-conditioned or heated space. The table is also heated for added comfort.
NEW : I now offer you a new inexpensive massage formula from €30 for 30 minutes (in the salon only) if you are short on time. It is also possible to buy your gift card on site or from my site: brunozen.fr
Intuitive table massage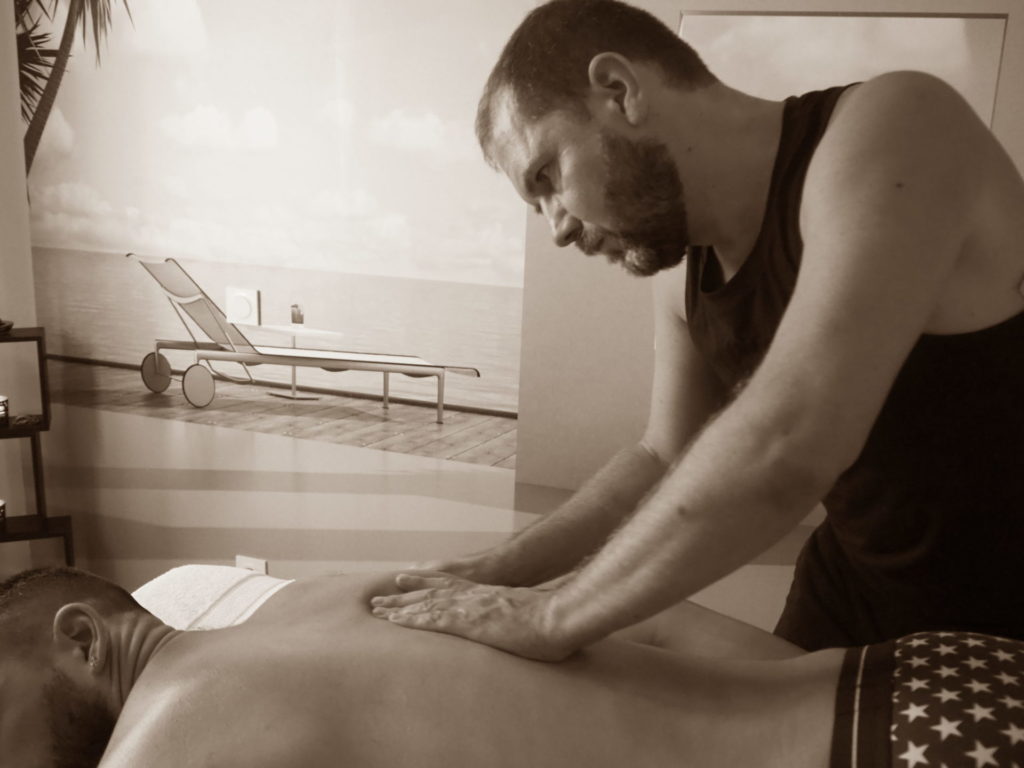 30€-30mn / 50 €-1h / 70 €-1h30
Intuitive and relational massage focused on understanding the patient and listening to their body. It is a complete massage based on Californian massage which provides relaxation and soothing.
Performed on the table, it is a gentle, slow, sensual and enveloping massage. It helps reconnect body and mind by rebalancing the Chakras. We become aware of our body as a whole, its sensitivity, its warmth, sometimes its blockages, its tensions and its fragilities. Certain senses are awakened, including hearing, smell and touch.
Intuitive massage comes from the heart. With a simple touch, a real relationship is established between the masseur and the person being massaged.
4-handed massage (as a couple)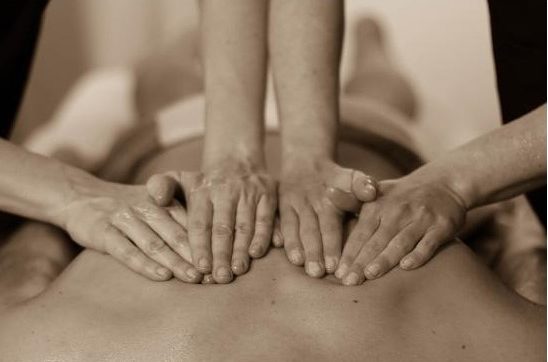 Duo massage assisted by your spouse or friend
70€-1H / 100 €-1h30
Massaged by 4 hands, embark on a unique moment of relaxation that you won't be able to do without.
The two practitioners work in harmony on the body. The movements are generally slow and enveloping.
Depending on the type of massage, the duo of practitioners perform light or more intense light and kneading movements.
The movements are carried out either in symmetry on certain parts of the body, or one of the masseurs acts on the upper part of the body while the other massages the lower part. For the massage, the pleasure is increased tenfold.
Formula available as a 4-hand massage (couple massage or duo massage) with the assistance of your spouse or friend , man or woman at the price of €70 for 1 hour or €100 for 1h30. No need to know how to massage, I will guide you. The version with my fellow practitioner is currently no longer available.
This couple massage or duo massage is open to all gay, bi or straight.
If you have any questions, don't hesitate to ask me.
Tantric or Tantra massage on futon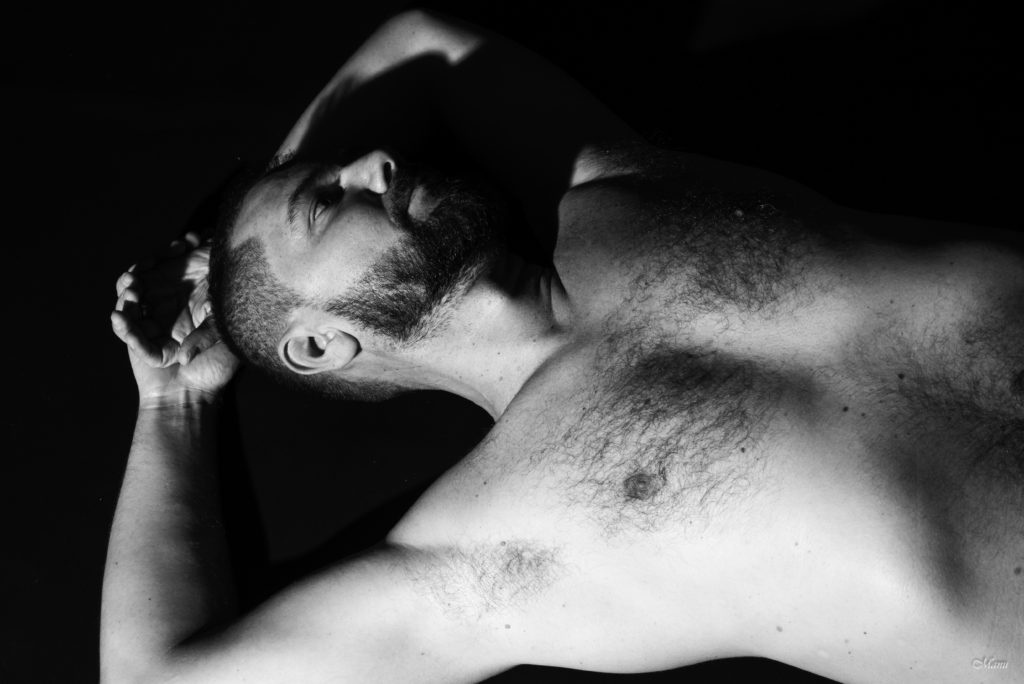 120 €-1h30 massage – allow 2 hours
The appointment begins with a discussion to explain how the massage will take place and find out the client's needs and expectations. It will end with a debriefing so that the massage recipient can express his feelings to the masseur.
Tantric or Tantra massage is not considered an erotic massage or sexual massage although it is a sensual and naturist massage . It is a practice that allows you to feel better in your body and is beneficial to the development of your sex life and your libido.
In a caring and sacred space, goals no longer exist, all you have to do is let go, relax and let the energy flow.
Tantric massage for men also has a beneficial aspect allowing it to act on blockages. His work on the chakras brings out emotions, feelings, behaviors, whatever your sexuality, gay, bi or straight.
The 7 chakras: Root, Sacral (sex), solar plexus, heart, throat, 3rd eye and crown.
Nuru massage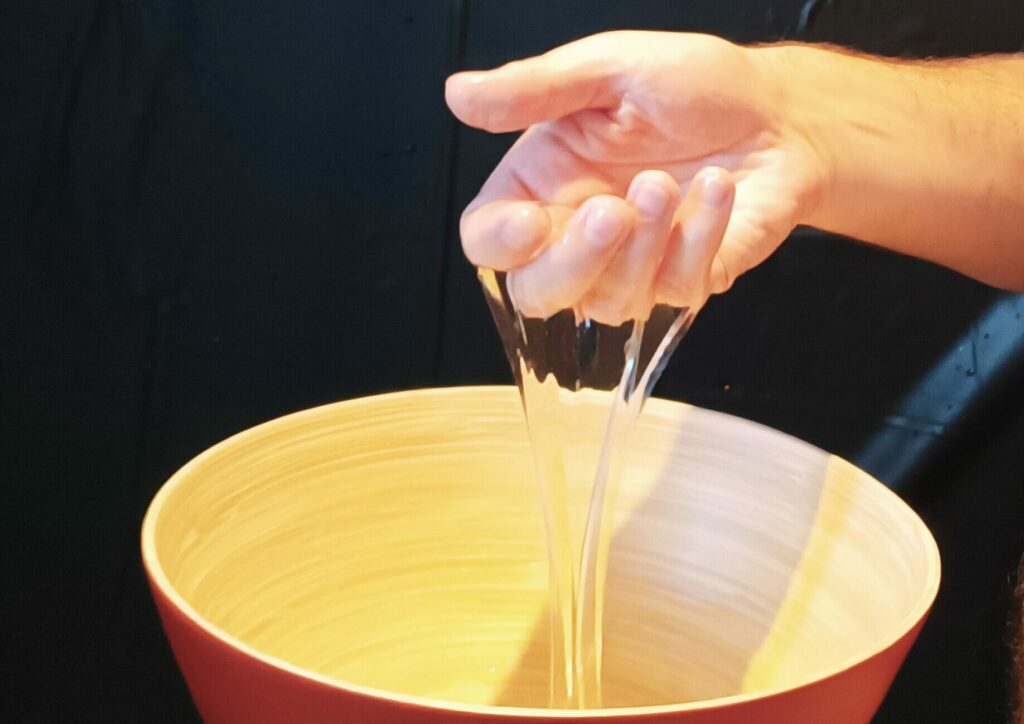 120 €-1h15
Nuru massage is a sensual and erotic experience that involves intense physical contact between the masseur and the client. This is a traditional Japanese naturist massage that uses slippery, viscous Nori gel to create a unique body-to-body sensation ( body body massage ).
The gel used for Nuru massage is made from algae and is odorless, colorless and tasteless. It is applied all over the body of the masseur and client to create a slippery surface that allows for fluid movements and intense caresses.
Nuru massage often begins with a hot shower to relax the muscles and promote an intimate and sensual atmosphere. The masseur then uses his hands, forearms and body to massage the client, granting a feeling of complete fusion between the two.
Nuru massage is often described as a deep erotic experience that can help release stress and improve blood circulation. It can also help increase self-confidence and strengthen emotional and physical bonds between partners.
If you are looking for a unique experience of relaxation and sensuality, Nuru massage is an ideal option for you. I will offer you an unforgettable experience that will leave you relaxed, fulfilled and happy.
Option in the dark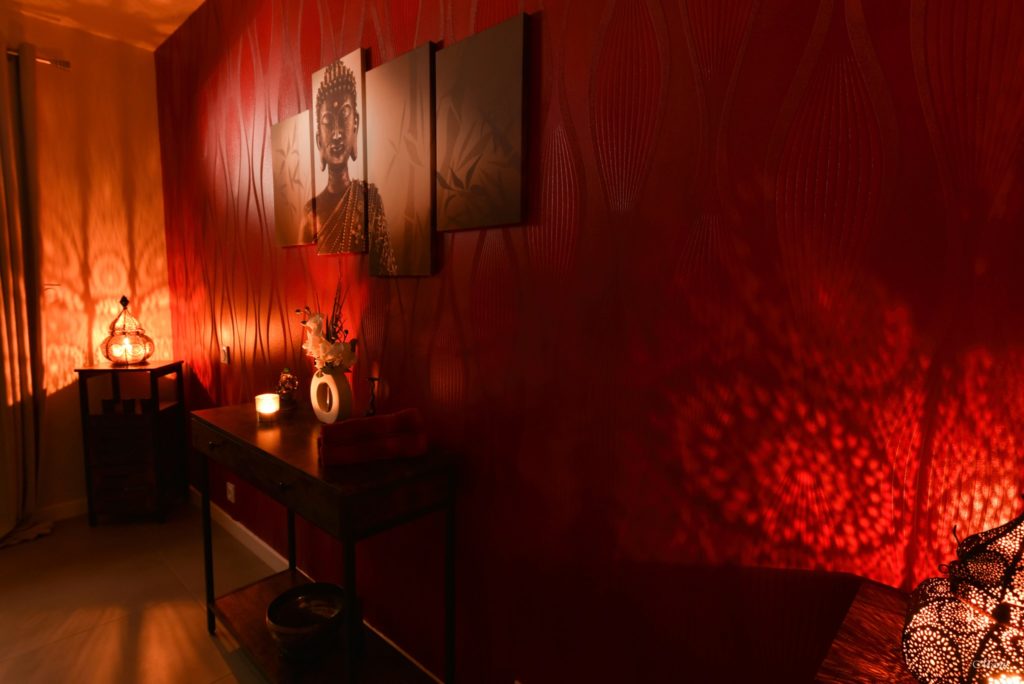 Free option
This massage in complete darkness is an original experience where the obscuration of sight awakens the other senses.
The massé loses all his bearings: temporal, geographical and sensory. All that remains is for him to let himself go under the expert hands of the masseur. The feeling on your skin is exacerbated, as well as the sense of smell with the use of incense and essential oils.
Other services
If you are looking for more information or other massages, come visit my website BrunoZen Massage . You will discover the other treatments that I offer and can buy your gift card to offer.
"A massage is a set of techniques that can be learned, and which must be applied with respect for the person and their body. It must be carried out by a professional. »
This massage time means giving yourself a break, but not only that. It's giving your body and mind deep care and attention. It is bringing together a whole, through a beneficial and beneficial alchemy.
Welcome !
Youth rate – 25 years old up to 20% discount. ( Click here or call me for more information).